26 / Sep / 2019
M4 Style mirror housing installation manual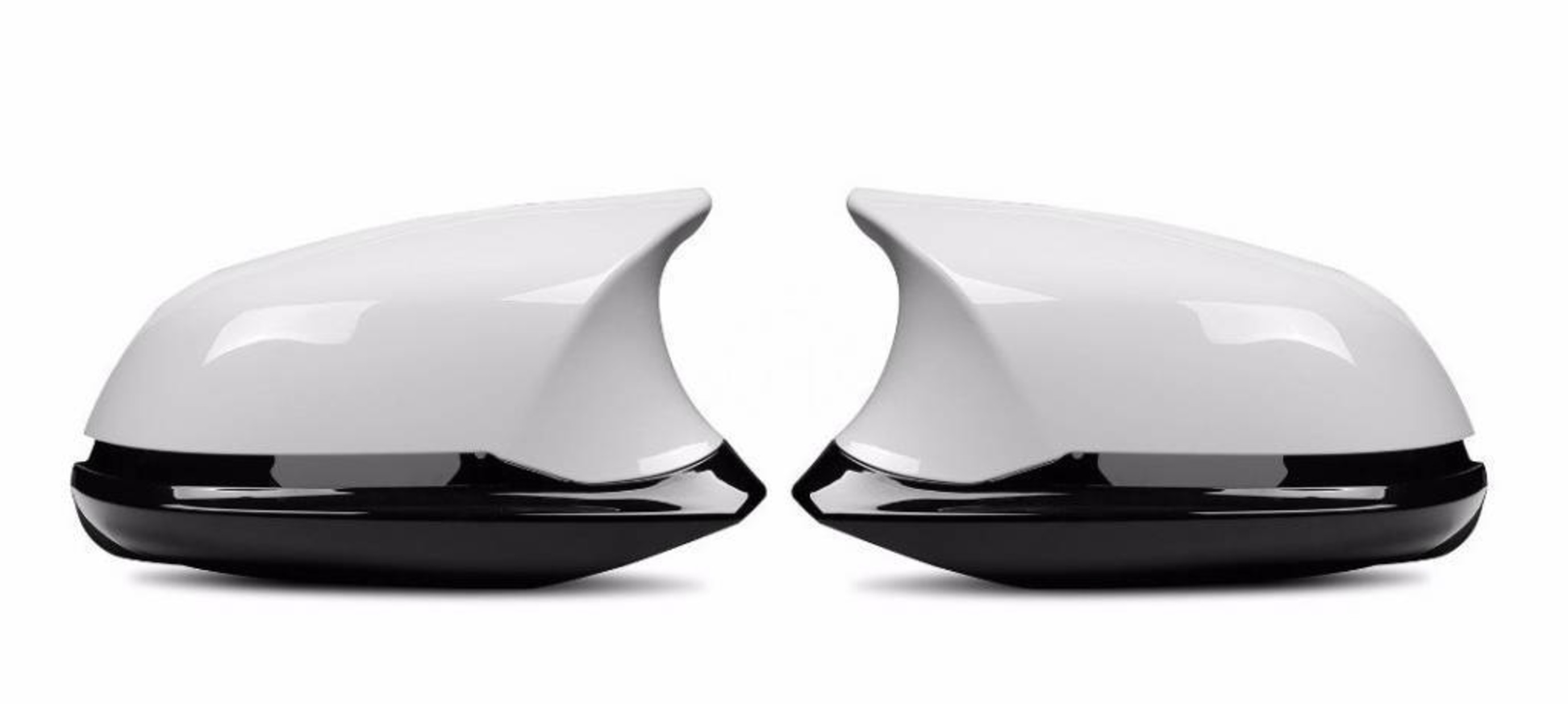 This is the installation manual for the 6-part M4 style mirror housing suitable for the BMW 1, 2, 3, 4 Series F20 F21 F22 F23 F30 F31 & BMW M2 F87



Step 1: Press the mirror glass outwards so that you can get in with your fingers on the side of the car. 
By applying a little pressure, click the mirror glass from the mirror unit



Step 2: Disconnect the 2 plugs that are attached to the mirror glass 
(Store the mirror glass, this is needed for reassembly)
Step 3: Press the 3 clips together so that you can remove the mirror cover

Step 4: Remove the silver torx screw in the middle
Step 5: Disconnect the plug attached to the turntable
Step 6: remove the 5 black torx screws
Step 7: Pull the black housing towards you so that it is separate from the mirror base.
Step 8: Remove the flashing light unit from the lower foot of the mirror unit

Step 9: Leave the plug of the flashing light unit connected

Rebuild the new mirror unit

Step 10: Re-attach the flashing light unit to the new lower base of the mirror unit
Step 11: Press the mirror base unit back onto the mirror


Step 12: Place the new mirror front in place and fix it 
with the 5 screws you loosened in step 6
Step 13: Route the wiring of the mirror glass heater through the hole in that new mirror base
Step 14: mount the turntable back in the mirror and fix the silver torx screw
Step 15: Press the new mirror cover onto the new mirror unit

Step 16: Mount the 2 plugs back in the mirror glass & press it back onto the turntable.



This completes the installation of the 6-part M4 style mirror unit!